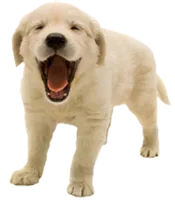 In your search for a veterinary facility, we believe you should expect high quality care, as well as great service. Our goal has been to assemble a veterinary team committed to providing exceptional client service and healthcare. Our commitment to you is to continue to offer our world-class service and a state-of-the-art veterinary facility.
Your pet's annual checkup will include a complete physical exam. The doctor will address all concerns you may have, as well as address all exam findings. Since our pets can't talk, be prepared to answer several questions about daily activities. It's a great idea to keep a log of any lumps found, physical changes, or unusual occurrences - no matter how small. Keep track of any shifts in your pet's behavior. This includes abnormal urinary or defecation, such as excessive urination or diarrhea, and mood swings. Also document all diet and routine changes. Take this notebook along to your pet's veterinary appointment. These seemingly unrelated occurrences may help explain results of your pet's medical tests. If you find yourself needing to change your pet's doctor, it's good to have this journal to help provide a complete medical history.
It's important to have a veterinarian who is calm, compassionate, and willing to explain all the procedures your pet undergoes. You and your pet should both feel comfortable. Let us know if your pet becomes stressed at the veterinary office. We will make recommendations and/or accommodations for a less stressful experience.
Here at Metro Animal Hospital, we have qualified staff and a clean facility to undertake surgery and perform procedures requiring anesthesia. This includes routine, emergency, and dental procedures. For the safety of your pet, we require bloodwork prior to him/her being anesthetized, due to the general risks inherent to anesthesia.
In some instances, your pet may need more precise treatments or procedures. Our doctors may refer you to a specialist or emergency facility. These facilities are open 24 hours, and have team of doctors and staff that have completed advanced studies in pet care, such as internal medicine, surgery, and emergency care.